This is the Youth Club of young people with a disability in one of the pilot villages in Sunsari. The youth gained a social life and discovered their rights and strength and organised
with help of theater awareness raising meetings for their fellow villagers.
Planning
The proposed planning of the replication is illustrated in the table below: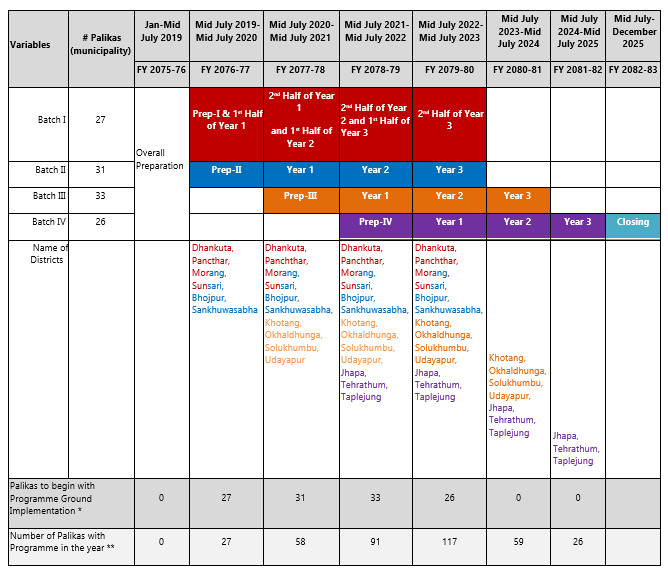 * This number indicates in how many Palikas the program will start per year (with an agreement between the respective Palika and Karuna Foundation Nepal).
** This represents the total number of Palikas where the programme is being implemented in the given year.
NB Considering the next expected elections in 2023, Karuna may decide to prepone the start of implementation of Batch IV and Batch III, if Karuna feels they can manage it well.
We focus on the implementation of 117 Palika's (municipalities), whilst the Netherlands Leprosy Relief Foundation will implement their DPRP programme in 9 Palikas, and the pilot of Karuna in Ilam and Sunsari district covers another 11 Palikas.
With the delay in implementation in the first year and the lock-down of the country due to COVID-19 in 2020, the team will develop new scenario's for its scaling and planning by October 2020.